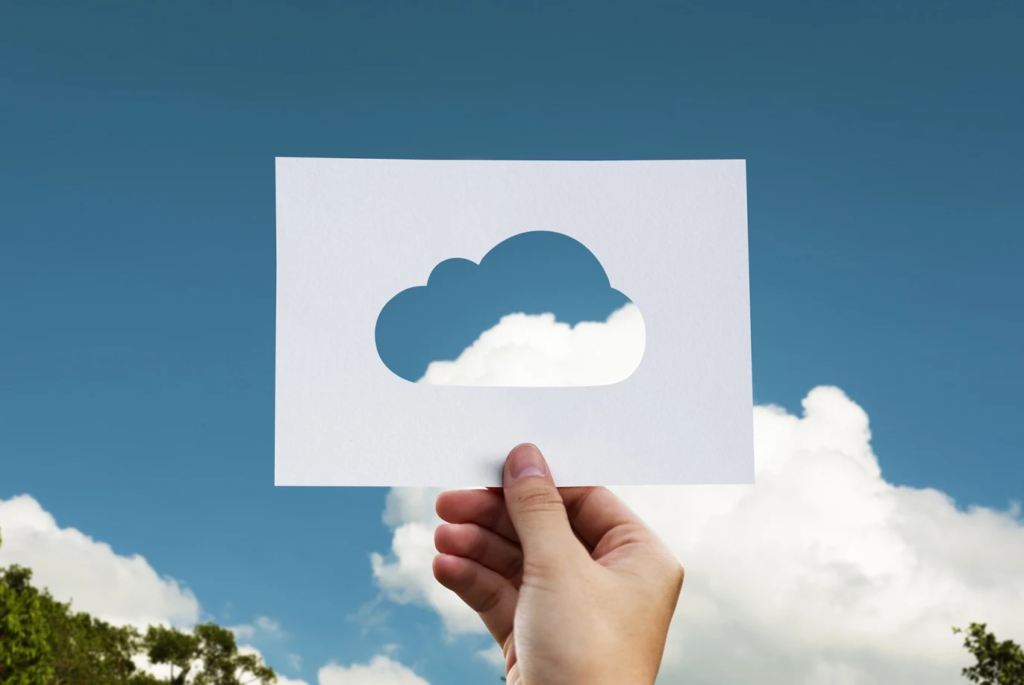 According to Gartner, Inc., the highest growth in the public cloud services market will come from Infrastructure as a service (IaaS), which is projected to grow 36.8% in 2017 to reach $34.6 billion.
And right now, there is a fierce battle being waged by the three major providers of IaaS:
AWS vs Google Cloud vs Azure.
According to a 2017 survey of over 300 respondents conducted by the Cloud Security Alliance, Amazon's AWS is the most popular IaaS platform, comprising 41.5% of application workloads.
Microsoft Azure is in second place, holding 29.4% of application workloads, while Google Cloud Platform lags behind at 3% of application workloads.
Fortunately for you, this battle has yielded lower prices, more features, and better service from all of them.
The only downside of this increase in benefits is the increased difficulty of choosing the right IaaS provider for your business.
To help you sort through some of the essential features of each service, we'll compare all three of them across three categories – enabling you with the knowledge you need to choose the right solution for your company.
Let's dive in.
AWS vs Google Cloud vs Azure:
Compute
Compute is the processing power that each service offers. Usually, the more computing power, the better.
Before cloud services were available, you had to buy additional hardware to increase your computing power.
Now, you can just pay for what you use and scale up in minutes.
Let's take a look at how each IaaS solution provides computing power.  
AWS
Amazon's AWS offers  EC2(Elastic Compute Cloud) which you can use to either configure your own virtual machines (VMs) or use preconfigured VMs.
Amazon makes it clear on their website that you can increase or decrease capacity within minutes, not hours or days. Also, you're in control of the size, power, and memory capacity of your VMs.  
EC2 works with Amazon's Virtual Private Cloud (VPC) to provide top-notch security and robust network functionality for your computing needs.
There are numerous pricing options for EC2, and Amazon offers a free trial of their services if you just want to test it out.
Google Cloud
Google Cloud Platform offers their Google Compute Engine (GCE) which provides many of the same benefits as Amazon's EC2: scalable and predefined VMs, Windows and Linux support, along with custom VMs.
Google Compute Engine introduced some notable differences from EC2 such as global load balancing, batch processing, and faster persistent disks.
GCE also offers competitive pricing, with some publications like TechRepublic claiming it is currently winning the "cloud pricing and performance war."
Azure
Microsoft Azure offers Virtual Machines (VM) similar to GCE and EC2.
Azure's VMs offer the flexibility of virtualization for a wide range of computing solutions, with support for Linux, Windows Server, SQL Server, Oracle, IBM, and SAP.
They also offer hybrid cloud capabilities, so you can create VMs for your on-premise servers or scale up to the cloud.
Microsoft Azure offers fairly straightforward pricing along with a pricing calculator to help you estimate your usage costs ahead of time.
AWS vs Google Cloud vs Azure:
Security
IT security threats are always looming, and you're probably one of the many business owners who are worried that cloud security can't protect you from cyberthreats such as man-in-the-middle attacks, phishing, or business email compromise.
Now, it's true that you should do everything you can to protect your own company such as developing a disaster recovery plan, grilling your potential provider with cloud security questions, and choosing a firewall that has the features you need for optimal security.
At the same time, you should be aware that there are a lot of misconceptions about cloud computing, and cloud providers are working diligently to make the cloud much safer than an on-premise data center.
In the spirit of making the cloud as safe as possible, let's take a look at a few security highlights that each provider has to offer in this battle of AWS vs Google Cloud vs Azure.
AWS
AWS security provides built-in firewalls into Amazon VPC, numerous layers of protection against DDoS attacks, state-of-the-art data encryption, and multi-factor authentication for increased security.
Google Cloud
Google Cloud security is an "end-to-end process" that features layered data center security, complete data encryption, intrusion detection, network firewall, and a secure global network.
Azure
Microsoft Azure security offers continuous security-health monitoring, VPN or WAN link, HTTP load balancing, multi-pronged threat management, and complete control over data encryption keys.
AWS vs Google Cloud vs Azure:
Storage
Storage is undoubtedly one of the most popular uses for IaaS providers. Instead of buying expensive hardware, you can simply upload all your information to the cloud and only pay for what you upload.
It's hard to say whether one service is better than the other since it all depends on what you're storing and how you're using the cloud in general.
So, we're going to list and define the two major types of storage available, along with a few features each IaaS offers for each type of storage.
Block Storage
Block-level storage is persistent disk storage used in conjunction with cloud-based VMs. Essentially, It's a hard drive in a server.
AWS
Amazon's version of block storage is known as Elastic Block Store (EBS)
It's designed for 99.999% availability, easy up or down scalability, and access control policies that deliver in-depth security.
EBS pricing varies by country and state, but this is a general guide:
Amazon EBS General Purpose SSD (gp2) volumes
$0.10 per GB per month of provisioned storage
Amazon EBS Provisioned IOPS SSD (io1) volumes
$0.125 per GB per month of provisioned storage

$0.065 per provisioned IOPS per month
Amazon EBS Throughput Optimized HDD (st1) volumes
$0.045 per GB per month of provisioned storage
Amazon EBS Cold HDD (sc1) volumes
$0.025 per GB per month of provisioned storage
Amazon EBS Snapshots to Amazon S3
$0.05 per GB per month of data stored
Google Cloud
Google Cloud's version of block storage is known as Persistent Disks (PDs).
Each persistent disk comes with a total of 64 TB for storage. They're designed to be durable using data redundancy, highly scalable without downtime, and easy to share using multi-reader capabilities.
Persistent Disk pricing varies by state, but this is a general guide:
Standard Provisioned Space
SSD Provisioned Space
Local SSD Provisioned Space (Min. 375GB disk)
Snapshot Storage
Azure
Microsoft Azure's block storage is called Managed Disks.  
It allows you to create up to 1,000 VMs in a single scale set, point-in-time backups, easy migration, SSD or HDD disks, and role-based access control for extra security.
Managed Disks pricing varies by state, but this is a general guide to their premium pricing:
| | | | | | | | |
| --- | --- | --- | --- | --- | --- | --- | --- |
| | P4 | P6 | P10 | P20 | P30 | P40 | P50 |
| Disk Size | 32 GB | 64 GB | 128 GB | 512 GB | 1 TB | 2 TB | 4 TB |
| Price per month | $5.28 | $10.21 | $19.71 | $73.22 | $135.17 | $259.05 | $495.57 |
| IOPs per disk | 120 | 240 | 500 | 2,300 | 5,000 | 7,500 | 7,500 |
| Throughput per disk | 25 MB / second | 50 MB / second | 100 MB / second | 150 MB / second | 200 MB / second | 250 MB / second | 250 MB / second |
Object Storage
Object storage is used for storing any files you have in the cloud.
Each cloud provider generally offers three types of object storage, usually distinguished as "hot," "cool," and "cold."
Hot storage

is data that needs to be instantaneously accessible.

Cool storage

needs to be accessed less frequently.

Cold storage

is archived data that rarely needs to be accessed.
The colder the storage, the less expensive it is.
Out of AWS vs Google Cloud vs Azure, let's see which provider has the right kind of storage for you.
AWS
AWS has three tiers of object storage.
Here's how each of them breaks down:
Amazon S3 Standard

is "hot" storage designed to be accessed frequently. It's perfect for a wide variety of uses including cloud applications, dynamic websites, content distribution, mobile and gaming applications, and big data analytics.
Amazon S3 Standard – Infrequent Access

is "cool" storage designed for less frequent access and low per-GB storage and retrieval fee – ideal for long-term storage, backups, and as a data store for disaster recovery.
Amazon Glacier

is "cold" storage designed to store any amount of data at costs that are competitive with or cheaper than on-premises solutions. Perfect for data that is rarely accessed.
Google Cloud
Google Cloud has four classes of object storage.
Here's how each of them breaks down:
Multi-regional

is "hot" storage that is geo-redundant, which means Cloud Storage stores your data in at least two regions, ensuring maximum availability. This type of storage is great for

serving website content, interactive workloads, or data supporting mobile and gaming applications.

Regional

is somewhat less "hot" storage that stores your data in one location instead of having redundancy spread out over a large geographical area. This is appropriate for storing data that's used by GCE instances. It can reduce network charges, and is good for data-intensive computations.

Nearline

is "cool" storage that is low-cost and perfect for storing infrequently accessed data. It's ideal for data you plan to read or modify on average once a month or less.

Coldline

is "cold" storage that is low-cost and built for data archiving, online backup, and disaster recovery you plan to access at most once a year. Most "cold" storage services require hours or days to access your data. Coldline stored data can be accessed in milliseconds.
Azure
Azure only has two object storage options named "hot" and "cool" for easy identification.
Here's how they break down:
Hot storage

is designed for accessing data quickly and frequently. It's most often used for Data that is in active use or expected to be accessed frequently.

Cool storage

is designed for storing data that is infrequently accessed and long-lived like backup, archival, and disaster recovery datasets. It's also good for storing long-term data like scientific data or raw data that needs to be archived while more data is gathered.
Who Wins in the Fight of AWS vs Google Cloud vs Azure?
To make it easy, if you already use another service from one of these providers, it's probably preferable to use their IaaS service as well.
AWS is certainly the most popular service, Azure is great if you want to remain within Microsoft's ecosystem, and Google Cloud is best for companies on a tight budget.
But the comparisons we performed today only scratch the surface of all the stats, specs, and services each provider offers.
There's so much more to consider, to test, and to plan for.
If you want to make the right decision, then you should talk with cloud experts who can understand the needs of your business and work to find the right IaaS solution.
If you need advice, we're here to help.
We'll Help You Find the Right IaaS Solution
Our Infrastructure Management Services are designed to enhance the performance of existing systems, simplify data replication and protection, and optimize your infrastructure investments and costs to help you maintain competitive advantage.