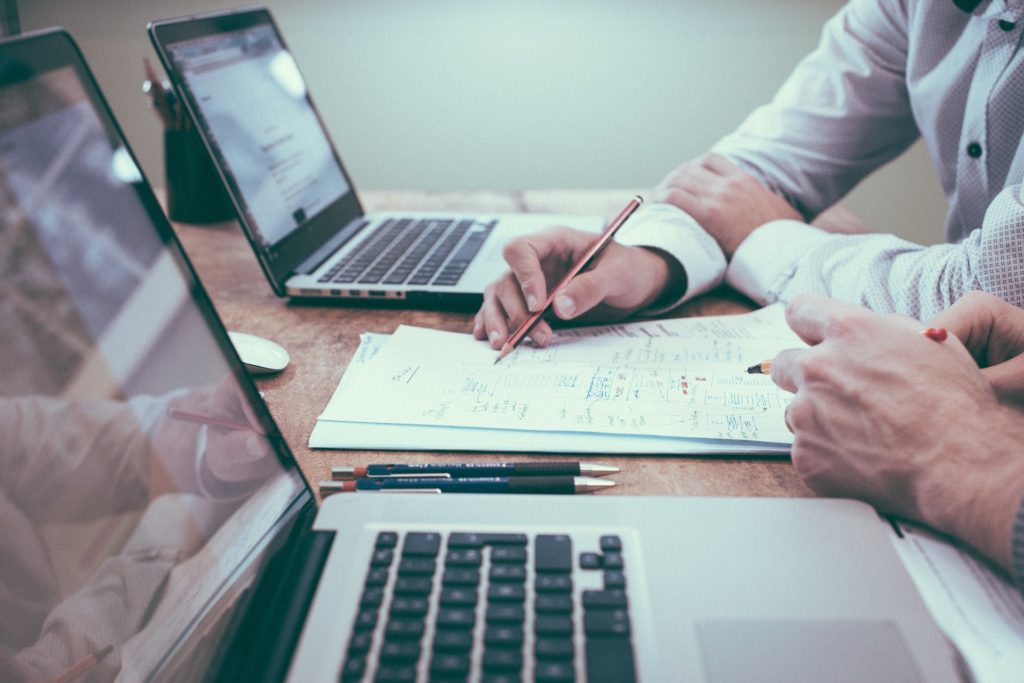 How do you optimize your business's infrastructure and prevent IT security threats without the budget or expertise to pay for in-house IT services?
You outsource it.
And that may seem like a scary idea, but there are many benefits of outsourcing IT.
Just as there are misconceptions about cloud computing, there are misconceptions about the advantages to your business of outsourcing IT functions.
We're going to clear the air of any confusion and detail 5 big benefits of outsourcing IT that helps to decrease your cost, increase your security, and give you greater peace of mind.
By the end, you'll be better informed and more prepared to take advantage of IT outsourcing.
Benefits of Outsourcing IT
D
ecreased Cost
The second most popular factor in deciding the right IT company to outsource to was "cost of provider," according to Statista.
An in-house IT staff could cost you considerable amounts of money, and requires a significant amount of time to vet and hire the most qualified applicants.
From training them initially, to keeping their skills up-to-date, on top of paying for their salary and benefits – internal IT staff are highly expensive.
Outsourcing your IT is a much cheaper and potentially more secure option.
Your IT provider will give you a set monthly fee, allowing you to know exactly what you're spending your money on without worrying about fluctuations in cost.
They can remotely manage your servers and respond to emergencies.
The biggest benefit of outsourcing your IT provider is that they take on the responsibility of hiring and training the best IT security people to get the job done, so you don't have to.
Which leads us to the next benefit…
Streamlined Business Operations
Now that someone else is handling your IT services, you can go back to running your business.
You're now free to focus on your core competencies and spend the bulk of your budget on the areas that help your company grow and succeed.
As your company size increases, you can easily increase the level of security you need. Most IT providers are flexible and give you plenty of options for scaling up or down, depending on your needs.
Faster Updates and Implementation of New Technologies and Techniques
An IT security provider is working around the clock to improve their systems and provide the highest-quality service to their clients.
After thousands of tests, troubleshoots, and updates for scores of other companies, they possess more skill and expertise collectively than any small group of in-house staffers would have.
When you need a new solution, or you're dealing with a persistent threat that you don't know how to solve, your IT security provider has the resources to test a viable solution on their own time and put it into practice within your organization when it's been perfected.
Advanced Security and Monitoring
One of the underrated benefits of outsourcing IT is that your security provider has to stay on top of new security trends, new threats, new updates, new patches, and new ways to keep your organization safe every day if they want to remain competitive.
They also have the resources to monitor your systems and detect threats 24/7.
If your systems are penetrated, an IT security provider will be able to leap into action immediately, whereas in-house staff may not know about the threat until they come into work the next day.
They also have the tools and software to prevent phishing, prevent man-in-the-middle attacks, prevent business email compromise, and protect against ransomware, along with an extensive database of cyberthreats they're committed to guarding against.  
Plus, with your data kept off-site, it's much easier for an outsourced IT provider to prevent data loss resulting from floods or fires.
Competitive Advantage for SMB's
The benefits of outsourced IT are obvious when you realize the competitive edge it offers SMB's who don't have the budget or resources to afford a massive in-house IT infrastructure like an Enterprise does.  
If you're an SMB, you can have the same or better level of efficiency, expertise, and dependability than businesses much larger than yours by outsourcing IT.
How to Reap the Benefits of Outsourcing IT Today
If you want the benefits of outsourcing IT, then you've got to find a company who can work with the size and scope of your particular business.
If you're looking for a cloud provider, you've got to know the right cloud security questions to ask them. You've also got to know if they know how to choose a firewall that effectively protects your business.
If something does go wrong, you should be sure that they have a proven data recovery plan they can help you implement right away.
If you need advice on other cloud services, they should be able to guide you in the right direction on questions like AWS vs Google Cloud vs Azure, which is better?
In short, your outsourced IT company should be able to provide security and answer any other questions you have about optimizing your IT infrastructure.
If you want a total package of managed services, excellent advice, and state-of-the-art security, then we can help.
Let Us Give You the Total Benefits of Outsourcing IT
If you simply want to optimize your in-house IT, we offer complete infrastructure management that optimizes your existing systems, or helps you implement new systems. If you're trying to move some or all of your data and processes to the cloud, we can develop a hybrid cloud integration or a full public or private cloud integration. Our IT security services will audit your existing security systems and upgrade or enhance them to ensure protection from all forms of cyberthreats. All in all, we'll keep your business safe and running smoothly.
Contact us for your free consultation today to learn more!