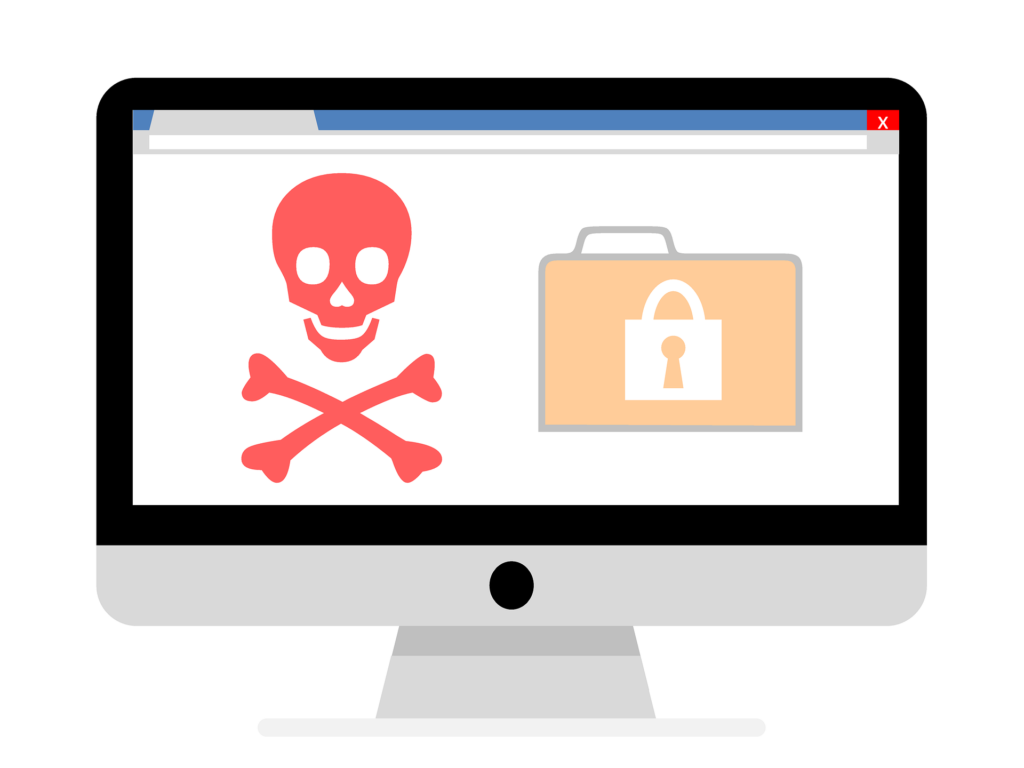 250 million PC's were infected with malware earlier this year that seemed benign but turned out to be extremely dangerous.
The malware was known as Fireball and was packaged within numerous types of adware.
According to Checkpoint, it was designed to change your default search engine and track your web traffic on behalf of a digital marketing firm in Beijing named Rafotech.
But that's not the dangerous part…
The dangerous part of Fireball was this:
It had the capability to take over any code on the victim's computer or download additional malware, turning your computer into a zombie that's easily manipulated by an opportunistic hacker.
If you want to learn how to get rid of adware that carries malware like Fireball, we'll go over a few specific methods by the end of this post.
Before we get to that, let's look at what Adware is, and what are the signs that it's been installed on your machine.
What is Adware and What Does it Do?
Adware is a free, downloadable software that shows the user ads within the software itself in order to generate revenue.
Some adware operates like freeware, whereby you may only have access to some of the software's features, but if you buy the full-priced version, the ads will be removed, and you will have access to all the software's features.
Adware is usually legitimate and harmless.
Unfortunately, many of these programs have spyware installed, like Fireball,  designed to change your search engine, change your browser homepage, and record your keystrokes to track your online habits and serve you targeted ads, or worse – steal your emails, passwords, addresses, credit card numbers, etc.
The researchers at Checkpoint discovered that Fireball was embedded in freeware like Soso Desktop and FVP Imageviewer in some cases.
Most adware seems to be just a harmless nuisance.
However, adware allows the installation of spyware, malware, and internet backdoors, exposing you to all kinds of IT security threats such as man in the middle attacks.
If you've been infected, there are a few tell-tale signs.
What are the Signs that You Have Adware?
As we mentioned in the last section, any change to your web browser that you didn't make such as a different homepage or search engine, added toolbars, changed settings, etc. are major signs you've been infected with malicious adware.
Here are a few more signs your adware has installed spyware or malware:
Endless streams of popup ads
Adult content popup ads
Links that redirect you to a different website than the one it was supposed to
Sluggish boot time on your computer and internet
Ads appearing on your computer without visiting the internet
All of these are serious signs of spyware being installed through adware.
Identifying malicious adware is one thing, learning how to get rid of adware is a whole other endeavor.
Read on to discover a few ways to rid yourself of annoying and dangerous adware.
How to Get Rid of Adware with These 5 Tips
Malicious adware needs to be removed as quickly as possible.
Even if your adware is legitimate and benign, you're better off uninstalling it instead of risking future vulnerabilities and nuisances.
Here's how to get rid of adware with these 5 tips:
Be Skeptical of Everything You Download
As a general rule, be highly skeptical of every piece of software you download and install on your machine.
Follow these tips for safe and effective downloads:
Only download programs from well-known and verified sites
Only download programs from the actual program creator's site
Don't download programs from 3rd-party program distributors
Research and review each program before downloading it
Scan the program using your antivirus before downloading it
Never download something from a random email
Don't click on ads that lead to a software download, search for the software itself in your search engine
Scan Your Computer Using Malwarebytes and Adaware
If you're experiencing some signs of a malicious adware, then the most important first step is to definitively find out if you have adware installed on your computer or not.
2 excellent tools to use to scan your computer are Malwarebytes and Adaware.
Both tools will scan your system's hardware and RAM to locate and identify malware installed on your machine.
They both have free versions that work very well for detecting and removing adware and spyware.
If you have malware on your system, both of these tools should be able to find it.
Uninstall the adware
Once you've identified your malware, get rid of it.
Some legitimate adware programs allow you to uninstall them easily.
If this is the case, you're one of the lucky few.
Go into your "Add or remove programs" system settings, find the adware, and click uninstall.
If you have a more serious problem, then Malwarebytes or Adaware should be able to remove them from your system.
If you require a thorough removal process, then check out this in-depth guide from MalwareTips.
Scan Your Computer Weekly
Malicious adware can sometimes reinstall itself if you haven't completely removed all of its files from your system.
Also, when doing any activity on the internet, you're always making yourself vulnerable.
A weekly scan will ensure you haven't missed any sneaky bugs and your computer is malware-free.
Install Proven Antivirus Software
To keep your machines malware-free for the long-term, you need a high-quality antivirus solution that works with the size and scope of your business.
Your antivirus solution should provide real-time threat detection, email security, and be able to prevent phishing and prevent data loss.
Above all, it should be packaged within a strong firewall that can provide total protection for your company.
If you're looking for a complete security solution, then here's what we can offer you…
Get Rid of Adware and Protect Your Company from All IT Security Threats
We'll conduct a deep scan of all your systems to root out any existing cyberthreats, then move to implement a powerfully secure infrastructure designed to prevent any future infections or attacks. We'll continue to test our systems, identify holes, and patch them to provide a lifetime of state-of-the-art security for your organization.
Contact us for your free consultation today to learn more!