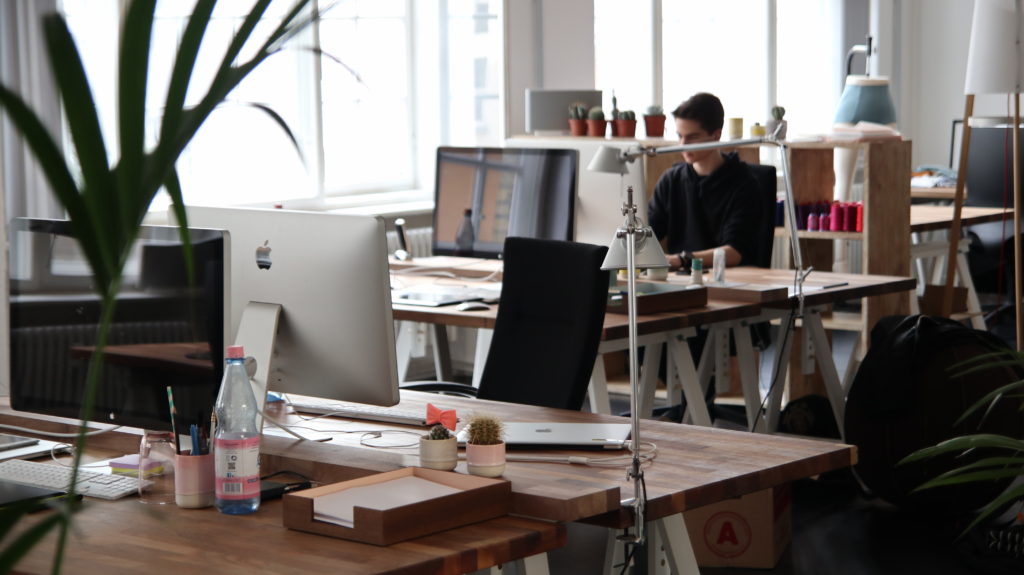 "Current employees" were the biggest cause of security incidents in 2015 – surpassing hackers, contractors, and organized crime syndicates, according to a PriceWaterhouseCoopers report.
While you work to guard against outside IT security threats like ransomware, it's easy to forget that the biggest threat to your business could be sitting in the cubicle next to your office.
To prevent the "insider threat" from stealing your data, you'll first have to find out who the insider threat is – a process known as "insider threat detection."
We'll give you 5 tips for insider threat detection that will help you track, identify, and shut down any current employee who poses a risk to your organization.
But before we do that, let's define an insider threat.
What is an Insider Threat?
An insider threat is any current or former employee who has some form of access to your IT systems or data and who can use their access to harm your organization.
There are 2 distinct types of insider threats:
Malicious
Accidental
Malicious insiders are the type most people are referring to when discussing insider threats. They're employees who intend to commit fraud for personal gain, steal your intellectual property, or sabotage your infrastructure.
Accidental insiders are employees who are duped by outside cyberattackers to unwittingly hand over valuable data. The outside cyberattacker will use tools like Man-in-the-middle attacks and phishing to fool one of your employees into doing their dirty work.
Both of these threats are highly dangerous and need to be detected before they cause damage to your organization.
Best Practices for Insider Threat Detection
To detect a malicious or accidental insider threat, you'll need to implement specific policies, software, and practices.
Below, we outline 5 ways you can detect insider threats and keep your company safe.
Heavily Screen New Hires
Detecting malicious insiders begins with hiring employees who don't pose a threat to your organization.
Heavily screen each candidate and conduct extensive background checks, speak with former employers, follow-up on all of their references, and look for any red flags in their behavior.
Apply User Access Management
User access management is essential for insider threat detection.
A report from the Ponemon Institute revealed that 62% of end users say they have access to company data they shouldn't see.
By following the least privilege model, all of your employees will only have access to information required to perform their jobs – no more and no less.
This helps prevent data loss by restricting unauthorized access to sensitive information.
Conduct Security Awareness Training
Insider threat detection is most often used for malicious employees.
Accidental insiders can be detected, but what you should strive to do is prevent them from being a security risk at all through constant IT security education and training.
Teach them about remote access risks, how to get rid of adware, and the dangers of firmware security.   
You should also educate them about shadow IT risks and common cyberattacks like business email compromise.
The more they know, the more they can help identify abnormal and risky behavior in their fellow employees.
Monitor Employees for Abnormal Behavior
The truth is, you won't be able to detect insider threats without monitoring your employees.
In order to make employee monitoring effective, you should first establish a baseline of normal behavior – their user access level, hours usually worked, files usually opened and downloaded, etc.
Then, look out for signs of abnormal behavior such as:
Copying information unrelated to their jobs

Initiating unauthorized file transfers

Installing unauthorized applications

Logging into your network at odd hours

Creating unauthorized accounts
Once an employee behaves abnormally, immediately intervene and find out why they're doing what they're doing before they cause any damage.
Mitigate Opportunities for Malicious Insiders
Insider threat detection is as much about identifying bad employees as it is about noticing big opportunities that will entice employees to commit a crime.
Malicious insiders may have the motivation, but if they don't have the opportunity, they're less likely to harm your business.
According to the FBI, there are various circumstances that enable insiders to exploit your vulnerabilities. Here are just a few:
The availability and ease of acquiring proprietary, classified, or other protected materials.
Proprietary or classified information is not labeled as such, or is incorrectly labeled.
Undefined policies regarding working from home on projects of a sensitive or proprietary nature.
The perception that security is lax and the consequences for theft are minimal or non-existent.
Time pressure: Employees who are rushed may inadequately secure proprietary or protected materials, or not fully consider the consequences of their actions.
Outsourced Insider Threat Management
Attempting to detect insider threats is something every smart company should do.
But you shouldn't have to do it alone.
With the help of a proven IT security company, you can be confident that the programs and policies you implement will truly secure your business.
The 5 tips we've given you today will put you on the right path…
But If you want to take your company's security to the next level, then consult with us today.
Advanced Insider Threat Detection and Prevention
We'll perform a security risk audit and upgrade your software, hardware, and IT policies. From email security to network monitoring, we'll help you detect malicious insiders and deter accidental insiders from harming your system or stealing your data.
Contact us for your free consultation today to learn more!