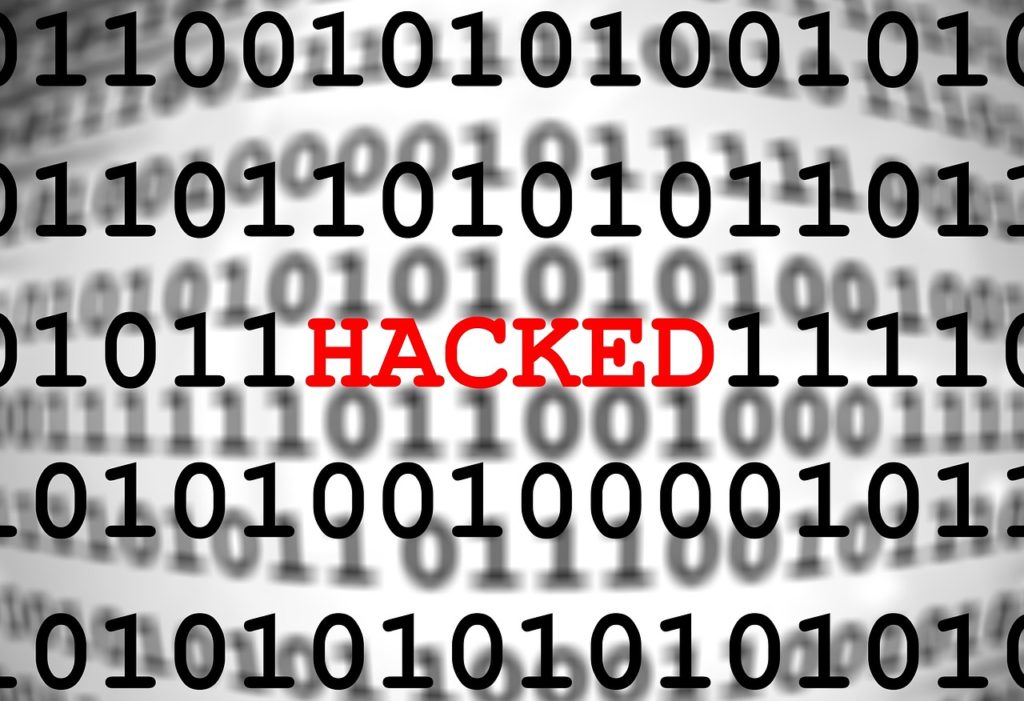 If you're a small to medium-sized business (SMB), you may be at higher risk of experiencing a hacker attack, malware phishing, or other serious IT security threat than you think.
Unfortunately, most SMBs (falsely) believe that only large enterprises are targeted by cyber attackers.
While it's true that there have been some mega breaches in enterprise security in recent years, SMBs are still squarely in the sights of malicious hackers.
In 2016, The Denver Post reported that small and mid-sized businesses are hit by 62% of all cyber-attacks, about 4,000 per day, according to IBM.
But these businesses don't just get attacked, hire IT specialists to fix the problem, and then go back to business. The effects of a single cyber attack can be devastating.
The U.S. National Cyber Security Alliance found that 60% of small companies will go out of business within 6 months after a cyber attack, as reported in the above article.
A recent survey of 1,015 U.S. SMBs by the National Cyber Security Alliance (NCSA) and Symantec found out that 6 out of 10 (59%) of SMBs don't have a contingency plan outlining procedures for responding to or reporting data breaches.
"It's terrifying that the majority of U.S. small businesses believe their information is protected, yet so many do not have the required policies or protection in place to remain safe," said Brian Burch, vice president of Americas Marketing for SMB at Symantec.
According to the 2014 National Small Business Association year-end economic report, cyber attacks cost small businesses an average of $20,752 per attack.
Now, this is a lot of bad news for your company if you haven't taken the appropriate steps to protect your organization from cyber attack.
So to help you guard against the various IT security threats out there, we're going to outline the actions you need to take right away for optimal security.
But first, let's take a look at the most common types of cyber attackers that will try to prey on you, and the types of attacks they commonly deploy. Once you know your enemies, you can better protect yourself against them.
What Are The 4 Most Dangerous Type of Cyber Attackers?
The criminals listed here represent the major threats your company is likely to encounter. Who your organization is connected to, what kind of business you're in, and what type of people you employ will all factor into the type of cyber attacker most likely to target your company.
Organized Crime Syndicates
These are large-scale organizations with access to a lot of resources and scores of "employees" who operate like any other efficient business trying to grow their bottom line.
They are organized, focused, and difficult to track down after they attack you making them the most effective at stealing your data and money.
Hacktivists
Depending on your industry and business connections, hacktivists may also take interest in your company, as they commit cyber attacks for political, philosophical, or cultural purposes.
Groups like Anonymous are a prime example of hacktivists – they simply want to expose or embarrass their targets to the public.
If you work in a controversial industry, hacktivists can be a serious concern.
Malicious Insiders
Malicious Insiders come in a few forms:
Disgruntled employees who want to harm you or take your company's money
Spies who infiltrating your organization specifically to steal data for corporate espionage
Whistleblowers trying to expose your confidential information
Patents, product ideas, customer information, etc. are all on the line, so be sure to properly vet your employees and any IT partners you work with.
Small-Time Criminals
These hackers are only motivated by money and will steal it from anyone who fails to properly secure their IT systems.
They often work alone or with a small group of other cons and are the most common type of cyber attacker you'll encounter if you operate a small-to-medium sized business.
What Are The 4 Most Common Cyber Attacks?
Now that you know who you may be up against, let's take a quick look at what types of techniques they'll likely use to hack your business, and then look at different strategies you can use to stop them.
Phishing
Phishing is one of the most common techniques used to gain access to your private information. You may get a link in your email from a random person or an email from what looks to be your bank, but once you click on that link and enter your login info or other sensitive data, the hacker takes it and now has access to your accounts.
Man in The Middle (MiTM)
A man in the middle (MiTM) attack is just like it sounds: a hacker uses one of a handful of methods to secretly intercept and relay communications, typically between two users or users and internal or external business applications.
When successfully executed, the hacker will be able to send fraudulent messages, eavesdrop on conversations, access private business accounts and data, or route data to third-parties who are in on the scheme.
See our previous post here to learn more about preventing man in the middle attacks.
Denial of Service (DDoS)
Denial of Service or DDoS attacks are relatively simple: hackers flood your servers with so much fake traffic that they become overloaded and are forced to shut down, which can cause highly expensive downtime for your business.
Virus, Trojan, Malware
You've probably experienced a computer virus and know how frustrating they can be. Hackers can use a virus, trojan, or other malware to infiltrate your system and extract as much data from your computer as possible.
How Do You Protect Against IT Security Threats?
Even though hackers do have sophisticated tools to gain access to your data, they have to rely mostly on human error to make those tools work.
So, as long as you and your organization follow a few key steps while continually monitoring and improving security systems, you can prevent most IT security threats from crippling your business.
Here are a few you can start implementing right away:
Use Many, Regularly Changed Passwords and a Password Manager
Your name + your birthday is not an effective password to protect your data. It's even less effective if you use that same password for multiple account logins.
One of the simplest ways to defend against common IT security threats is to create unique and complex passwords for absolutely every login.
In order to easily generate and keep track of all these passwords, use a high-quality password manager – software that can store passwords for all your accounts in one easy to access place. This allows you to have a unique password for every login you need while only having to remember a single password.
Also be sure to change your passwords at least every 6-12 months and definitely change them if an employee leaves to prevent them from still being able to access your data after they're gone.
Use a VPN to Access the Internet
A virtual private network (VPN) allows you to connect to the internet using a server that's operated either in-house or by a 3rd party provider. VPNs encrypt all your web traffic so that no one else on the internet can snoop on you.
VPNs are highly useful in maintaining privacy and eliminating vulnerabilities from using public WiFi hotspots.
Learn more about the benefits and shortcomings of VPNs in our internet privacy post.
Maintain Access Control
If your employees don't absolutely need to access certain documents, then it's best to restrict their access. Certain information like backup data, financial information, or client information should only be accessed by particular managers and teams.
Access control should be implemented on your company intranet, cloud software, and on installed programs to minimize IT security threats.
Protecting Your Company from IT Security Threats is an Ongoing Process
The truth is, you can't always prevent a persistent attacker, but you can make it as hard as possible for them to infiltrate your system, which should stop most hackers from stealing your data or money.
And, by following the steps we've outlined here, you should be in pretty good shape.
However, the steps you take on your own aren't always as effective as the software and systems a trusted IT security company can provide your organization.
While you may be focused on one particular, easy to fix issue, they have the experience and knowledge to help you mitigate scores of IT security threats you may have never thought of.
If you want to take the next step in protecting your critical information, then consider hiring an IT security company you can trust.
Want Complete Protection Against IT Security Threats?
Our IT security services can provide state-of-the-art firewall implementation, email security, mobile security, risk management, and penetration testing to ensure your data is locked down and impenetrable. When you schedule your free consultation today, we'll answer all your questions and make recommendations on how we can best provide you with the peace of mind you're looking for from your IT security.