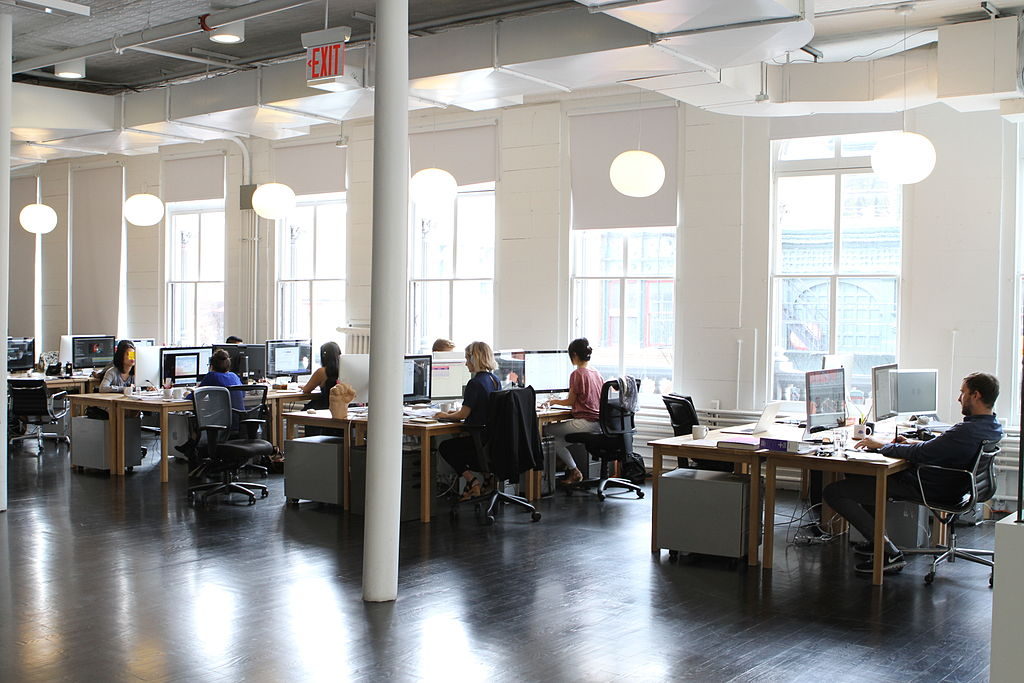 Do you suspect some of your employees are accessing adult websites, social media, or blogs while at work?
Have you caught some of your employees wasting time or sending inappropriate emails?
Do you suspect certain employees are harassing another member of your team?
If you answered yes to any of these questions, it might be time to start monitoring employees while they're at work.
It's true that employee monitoring can have adverse side effects, but it also offers a handful of benefits.
We'll take a look at the pros and cons of employee monitoring, and then give you a few tips on conducting ethical surveillance in the workplace.
But first, let's define employee monitoring and see why it's so important.
What Is Employee Monitoring and Why Should You Do It?
Employee monitoring is the act of surveilling your employees' activities while they're at work.
There are many security reasons for monitoring employees:
But by far, the biggest reasons for monitoring employees is because employees tend to abuse company time:
64% of your employees are using company time and internet for personal tasks.
25% of corporate internet usage is categorized as unrelated to work.
48% of the worst security breaches at large companies are perpetrated by employees.
This is why almost 78% of employers choose to monitor their employees, according to a survey from Privacy Policies.
There's no doubt that managers can help their employees make improvements in how they spend company time and use company equipment, but is monitoring employees the correct action to take?
What Are the Pros and Cons of Monitoring Employees?
Pros of Monitoring Employees
While privacy is certainly a concern, it's hard to deny the results of employee monitoring.
Increased Security
We're using security in a broad sense to mean IT security, legal security, and employee security.
When it comes to preventing phishing, preventing business email compromise, and protecting against ransomware, your best course of action is to stop your employees from engaging in any dangerous behavior – which may mean monitoring their behavior.
You also need to protect your business from lawsuits resulting in employees accessing illegal websites, illegal programs, or conducting any other illicit behavior with company property.
Which brings us lastly to protecting employees from cyber harassment, sexual harassment, and bullying, all of which can be done online – and if monitored by the manager – can be stopped.
Reduced Time Wasted
According to a new survey from Workfront, U.S. employees only spend 39% of their time on primary tasks – down from 45% just a few years earlier.
But it's not entirely the fault of workers for not working…
59% of employees surveyed said that wasteful meetings interrupt their workflow, while 43% said that excessive emails were the cause of their lack of productivity.
1 in 4 office workers in the study called for uninterrupted work time to increase their productive output. By monitoring employees' behavior passively, you can better identify the culprits of distraction and help foster a more productive environment.
Identification of High-Performing and Low-Performing Employees
A restaurant in Dallas introduced software to track every waiter, every ticket, and every dish in order to clamp down on employee theft.
An unexpected side effect of employee monitoring came in the form of a promotion for a man named Jim Sullivan. He had proven to be an outstanding server and was offered a management position when the restaurant opened a new location.
This was made possible by employee monitoring technology.
Of course, the opposite to Jim Sullivan's promotion can also be accomplished.
If you find employees who are consistently underperforming, you can help them identify the cause of their low performance, or – if there isn't an external cause – you can fire them and hire someone who will be a better employee.
Cons of Monitoring Employees
Even though there are positive results, there can be some serious unintended consequences of employee monitoring.
Lower Employee Morale and Productivity
Most people desire more freedom and less surveillance.
You could easily start to sow seeds of distrust and dissatisfaction if your methods of monitoring cross the line of what your employees are willing to tolerate.  
As employee morale drops, so could productivity – which may lead to higher turnover.  
Manager Discrimination and Legal Trouble
Worse than your employees' fear of you overstepping your bounds is if you or another manager actually do overstep your bounds.
Surveillance inherently leads to learning more about your employees – which may mean learning about intimate details from their personal lives:
Political affiliation
Religious beliefs
Sexual orientation
Medical issues
Etc.
While employers are allowed to monitor employees' computers, emails, and phone calls according to Privacy Rights, learning about sensitive personal information may lead to you or another manager discriminating against your employees – which could lead to a costly and damaging legal battle.
How Can I Start Monitoring Employees Effectively?
If you think the pros outweigh the cons and you're ready to implement your own employee monitoring solution, here are 5 tips for executing an effective program in your workplace.
Be Transparent About Your Surveillance Policies
Monitoring your employees without their consent guarantees future employee resentment.
By being straightforward and transparent about your surveillance policies, you can overcome any ill will resulting from your monitoring program and foster mutual trust and honesty between you and your employees.
Tell them exactly how and why you're monitoring their actions at work, what they can expect moving forward, and what they can do to improve the goals of the program.
Prepare a Presentation on Employee Monitoring
This will feel awkward, but in order to mitigate a drop in employee morale and prove to your employees that you're on their side, you'll need to sell your employees on the new rules of the office.
Lead with how employee monitoring will improve the business, and most importantly, how it will improve the lives of your employees at work.
Introduce the tools you want to use and create several options that your employees can vote on implementing.
This makes it feel less like a top-down authoritarian decision, and more like a collaborative, democratic decision.
Your employee monitoring program will be more successful if you get buy-in from your employees from the outset, instead of having to force it on them.
Create a Formal Employee Monitoring Policy
After you've sold the employee monitoring program, provide a written policy explicitly detailing every aspect of it and have your employees sign it.
When you write the policy, keep these tips in mind:
Write it in plain English without jargon or confusing terms

so that it's easily understandable and straightforward.

Describe what you're using for monitoring, how the data collected will be used, and how long the information will be stored.
Make it clear you have an open-door policy

for comments, criticisms, or suggestions regarding the program.

Add any necessary legal provisions.
Follow Through on Your Policies
After you've been monitoring employees for 2 weeks or a month, take a look at the reports your software generates along with any other business reports that are relevant.
Have there been any significant changes in your business or employee behavior since you've implemented the program?
If there are potential problems arising – like negative or criminal behavior in specific employees – then take immediate remedial action.
If there are clear benefits beginning to show, then announce them to all employees and use them as proof of the effectiveness of employee monitoring.
Ask for Feedback
Asking your employees for feedback will make them feel much more comfortable with the new changes you're rolling out, and may help you improve the program, too.
Posting questions and asking for feedback on your company intranet is probably the easiest way to solicit your employees' opinions.
Ask questions similar to these:
What do you like about the program?
What do you dislike about the program?
Has this program benefitted you? Why or why not?
Does this program benefit the team? Why or why not?
What part of the program would you change?
The answers to these questions will give you insight into your employees' true feelings, and provide you with valuable ideas for optimizing employee monitoring.
How Do You Secure Employee Information?
You'll be amassing much more information about your business and employees when you implement an employee monitoring program.
Securing that information from malicious hackers or fellow employees is not an easy task, but it's essential.
You may have already chosen a firewall and implemented a few formal policies, but that's only the surface of IT security.
If you want a complete security program that protects every facet of your company data, we have just the solution.
How to Make Monitoring Employees as Secure as Possible
We'll secure your employee data along with all the rest of your sensitive information by auditing your current systems, identifying the holes, and implementing procedures to fill the gaps and provide extra security. From email to mobile to the internet, we'll monitor your systems in real-time to prevent attacks before they happen.
Contact us for your free consultation today to learn more!