Understand your risks, enhance your security, know you're protected.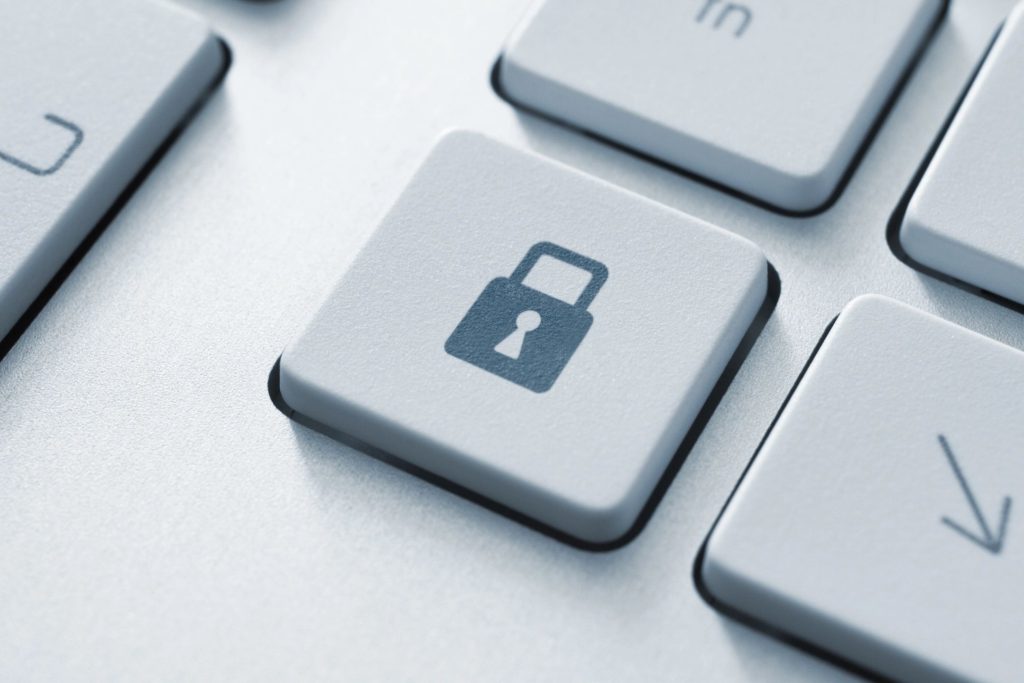 While technology has brought an enormous amount of efficiency to modern businesses, it's also greatly increased the risk of data loss and operational interruption due to malicious activity.
Are you aware of the potential security risks to your critical IT infrastructure?
Do you have formal policies and systems in place, with regular testing to insure they remain secure?
Whether you're looking to confirm your protection measures are adequate or have recently experienced an attack that's left you looking for answers and solutions to prevent future losses, our IT Security Services can provide the peace of mind you're looking for.
Our IT Security Services
IT Security Auditing and Risk Management
As threats to your organization's security continue to grow in number and sophistication, auditing your IT security and ensuring your risks are properly managed is paramount to preventing critical failures and remaining competitive.
Our IT Security Auditing and Risk Management Services can help you understand, manage, and mitigate risks – from minor to catastrophic, well-known hazards to emerging dangers.
Whether you have professional security systems in place already but are unsure whether your current protection is adequate, or have recently experienced a breach and need to understand how to recover and prevent future intrusions, we'll ensure your data and infrastructure are secure.
Key Features
IT auditing and risk assessment

to analyze your current threat environment, identify weaknesses, and ensure regulatory compliance.

Advisement on which security solutions best fit your business needs to manage and mitigate risks according to your business infrastructure, objectives, and budget.
Implementation of policies and systems to ensure optimal balance between protection, performance, and efficiency.
Email Security
Proper email security is essential to keeping your business safe from known and emerging threats.
Using multiple industry-leading email security engines that currently protect over 1 billion mailboxes globally, our Email Security Services go beyond simple spam filtering to provide a state-of-the-art level of protection.
Through tier 1 antivirus solutions, commercial grade blacklists, and tailored access policies, we offer multi-layered protection against malware, targeted attacks, and user error to make complete email security possible at scale.
Key Features
State-of-the-art antivirus and spam filtering

to keep your critical business communications safe.

Malicious link protection

to prevent phishing and other social engineering threats.

Extensive, flexible policies and granular filtering

to tailor security protocols to your business needs.
IDS, IPS and Firewall Implementation
Numerous security measures can be implemented to form an effective IT security program, but two essential tools you shouldn't be without are network Intrusion Detection Systems (IDS) and Intrusion Prevention Systems (IPS).
These devices passively and actively monitor and police your networks and are tuned-in to the latest security threats to guarantee maximum protection.
Through our IDS, IPS, and Firewall Implementation Services, our consultants provide the expert help you need to improve the effectiveness of your existing IDS/IPS systems, identify and respond to threats faster, and provide increased visibility into security activity to maximize ROI on your security investments.
Key Features
Device provisioning and deployment

to quickly implement new security systems.

Performance and availability management

to optimize speed, uptime, and security.

Real-time monitoring

to provide proactive threat response.
Enterprise Mobile Security
Modern mobile operating systems present security challenges very different from those of legacy PC and server technologies.
While there have been many improvements, like higher-stability sandboxed architectures, the data access challenges and mobile-specific security processes mean enterprises looking to increase productivity through mobility need a new set of systems and policies to protect their entire IT infrastructure.
With an understanding of the mobile threat environment and how it affects your business, our Enterprise Mobile Security Services provide the same level of security you're used to with static devices through a tailored combination of existing policy adaptation and mobile-specific protections.
Key Features
Mobile-specific threat vector protection

to manage risk while maximizing productivity.

Mobile data security

to prevent loss through proactive, reactive, and live monitoring processes.

Policy compliance

to ensure systems and data access matches your current protocols and adheres to industry best practices.
Cyber Intelligence and Penetration Testing Services
While there are numerous active and passive security measures to help protect your business in the technological era, no solution is 100% effective.
That's why it's essential for modern enterprises to actively test and assess security systems and policies to fully understand their risks and validate the effectiveness of existing measures.
We offer a variety of intelligence and testing services – from network, web application, mobile, and social engineering penetration tests, to cyber intelligence reporting and investigation services – to actively assess your security levels, prevent attacks before they happen, and ensure your business is compliant with any applicable regulatory requirements.
Explore our Cyber Intelligence and Penetration Testing Services here.
Want to Learn More?
Contact us today for your free consultation and we'll show you how our tailored mix of IT Security Services can meet your business needs.