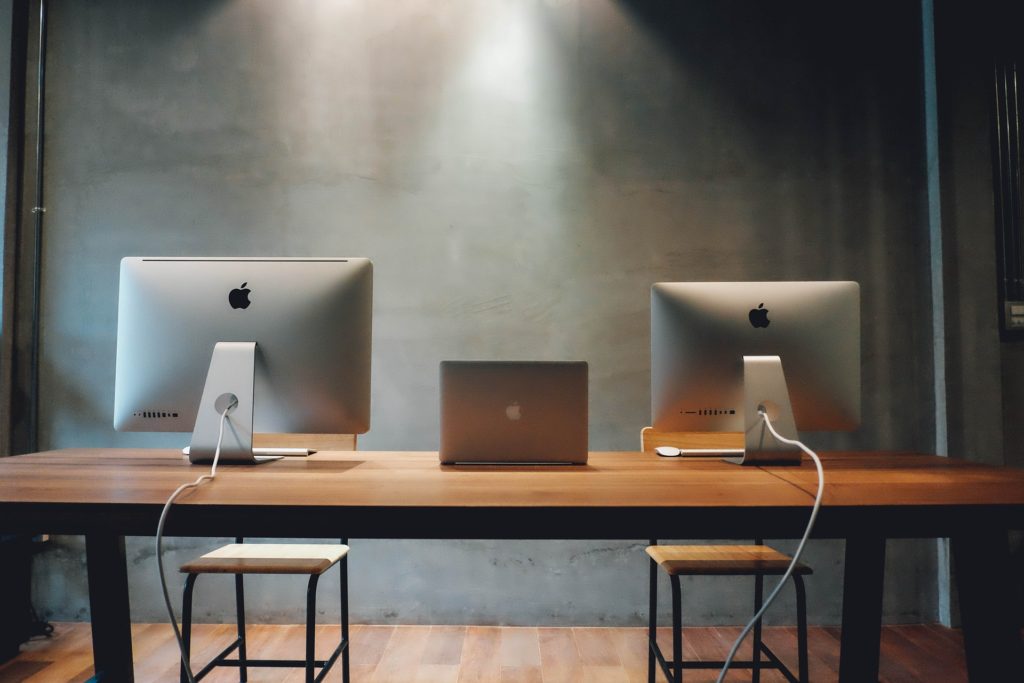 Remote access risks were responsible for 88% of all hacking breaches and 95% of malware incidents in 2011.
These overwhelming facts come from the 2012 Data Breach Investigations Report conducted by the Verizon RISK team in coordination with the United States Secret Service and a handful of other international law enforcement agencies.
If any of your employees are working remotely, you're in danger.
But it's easy to ignore remote access risks when the benefits are so appealing:
You save money on travel costs and office space

Your employees can always meet deadlines, even if they're sick at home

Your employees may be more productive in their own home without everyday distractions in the office (unnecessary meetings, work gossip, hearing other employees on calls, etc.)

You and your employees can work outside of office hours

And the list goes on
That's why we're going to show you what remote access risks you need to be aware of and how to solve them.
Before we do that, let's define remote access.
What is Remote Access?
Remote access is simply the ability to access a computer or network, at home or in an office, from a remote location.
You can use a local area network (LAN), a wide area network (WAN), or a virtual private network (VPN) to establish a remote access connection.
Remote access services are any combination of software and hardware that facilitates remote access connections – and there's plenty of software offering these services to businesses.
Unfortunately, they're far from safe.
Remote Access Risks
The overriding risk of remote access services and software is a hacker gaining deeper access to your organization, exposing you to a host of IT security threats.
Once they gain privileged access to your system, it will be difficult to prevent data loss, prevent phishing, protect against ransomware, etc.
To help you understand how cyber attackers can infiltrate your system, here are 4 remote access risks you should guard against.
Remote Access Through Home Computers
Some companies provide their employees with work-specific computers that are closely managed and tightly locked down. This is a great practice for enhanced security.
But many companies don't offer this service, or can't afford the cost of corporate computers for every employee – especially SMB's.
This leads to employees using their own personal computers for work.
If your employees access your network remotely from their laptop, they will increase the risks of your system being hacked in the following ways:
Home computers are often accessed by multiple people who visit various websites and execute many different pieces of software

, any of which can infect your computer with malware – making it easy for a hacker to attack your business the next time you remotely access your office network.

Home computers usually use weak passwords or no passwords at all

, making it easy to gain access to your machine, which can then be used to access your office data if you remotely connect to your business's network.

Most consumer-ready antivirus products won't stop sophisticated hackers targeting your organization

– which is what most home computers are running.
Easy Logins and Passwords
Many remote access endpoints only require a simple ID and password to log on to your network.
Since most people use hackable passwords, this single sign-on method is highly problematic.
Lack of Computer Inspection
Many remote access software solutions don't scan the remote computer for viruses or malware.
If your home or work PC has been infected, and you're using it to access your office network remotely, then a hacker could easily install malware onto your business's servers and spread to every machine in your office.
End Point of a VPN
Connecting to an unsecured Wi-Fi network, visiting malicious sites, and downloading hazardous software are practices that many end point users engage in – making a man-in-the-middle attack and other hacking methods for infecting your computer very easy.
Even if your VPN is secure, the infected machine can grant the hacker access to your private network.  
Solutions to Remote Access Risks
So how do you prevent and solve these remote access risks?
By implementing the following solutions.  
Set up a Firewall and Antivirus
Choosing a firewall that matches the size, scope, and scale of your organization is an essential first step in mitigating remote access risks.
Make sure your firewall has built-in antivirus and anti-malware software and high availability programs.
Set up an IDS and an IPS
Reliable IT security services usually offer intrusion detection systems (IDS) and Intrusion Prevention Systems (IPS).
These programs will monitor your network in the background and will watch for any suspicious or malicious activity – alerting you if it finds any.
Set up a VPN
A VPN is a critical tool to use to securely access sensitive data remotely.
There are many kinds of VPNs you should know about and consider using for your company.
If you use a business-grade firewall, it will usually have a built-in VPN. Also, many IT companies who offer network management services provide top-of-the-line VPN's.
However, a VPN can be overcome if the end user engages in risky behavior like using insecure passwords.
Use Multi-Factor Authentication
Multi-factor authentication is one of the best solutions to the standard single sign-on method.
It requires that your users present multiple pieces of evidence to verify their identity.
An example of this would be answering a question like "where did you go to school?" and then entering your ID and password to gain access to the remote access software.
Just adding a simple question like this can greatly enhance your security.
You could take it a step further and require your outside vendors to call your operations department in order to acquire a single use passcode to remotely access your data, in addition to using their private ID and password.
If you want to get futuristic, you could use iris scanning technology or fingerprint technology for highly secure authentication.
Limit Information Access
Only the information required to perform their jobs should be accessible to each employee – never provide your employees with access to all of your data systems.
On top of that, be aware of employees downloading or installing any information or software without your permission – also known as shadow IT risks.  
Preventing Remote Access Risks Long-Term
You may be thinking "I don't need all this. I'll just use one or two tips. That'll be good enough."
But a half-hearted approach will not stop persistent cyber attackers.
You need a full solution to combat remote access risks and the many other IT security threats related to them.
If you want a tailored security solution that protects your company from every angle, we can help.
All-in-One Solution to Remote Access Risks
We'll perform a full analysis of your existing security systems to find and patch the holes, fine-tune and update your software, and improve or upgrade your hardware. Through our firewall implementation services, plus IDS and IPS passive and active monitoring and policing, we'll prevent remote access risks and stop cyberthreats before they infect your machines.
Contact us for your free consultation today to learn more!