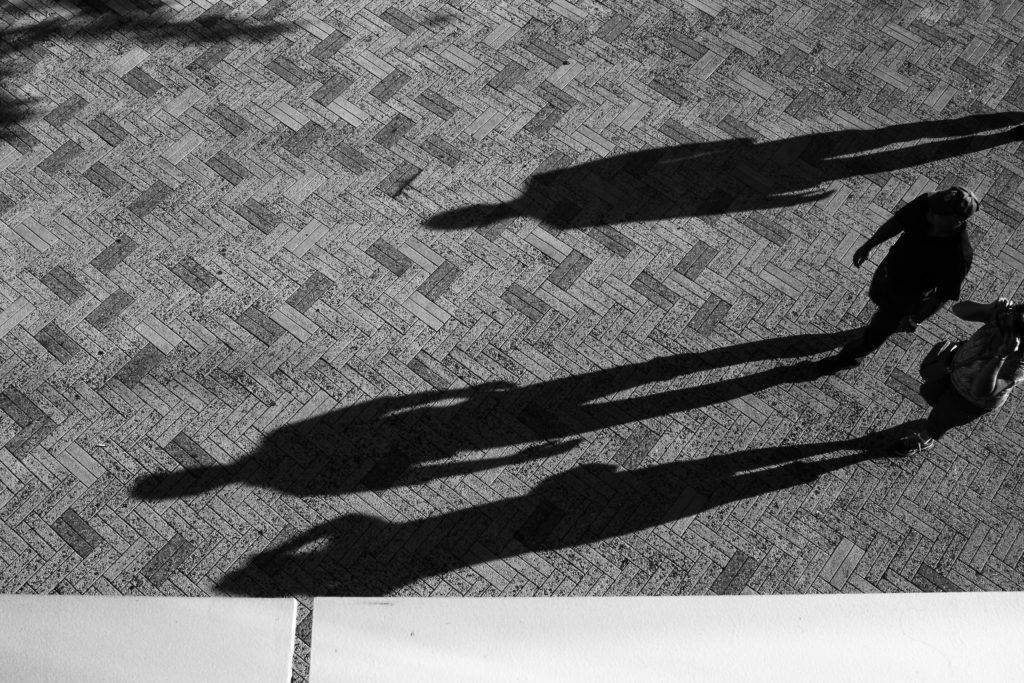 According to a survey conducted by Frost and Sullivan, more than 80 percent of respondents admitted to using non-approved SaaS applications in their jobs.
That same study revealed that you could expect upwards of 35 percent of all SaaS apps in your company to be purchased and used without oversight.
In other words…
Your company is heavily exposed to shadow IT risks, and you're probably unaware of it.
In fact, according to Cloud Adoption Practices & Priorities Survey Report, only 8% of companies know or understand the full scope of shadow IT within their organizations, while 72% of companies surveyed don't know anything about shadow IT and its risks but want to learn more.  
We're certain you want to know more, too.
You may have questions like, why is shadow IT being used? What are the risks? What can you do to safeguard your business?
We're going to answer those questions.
But first, let's define shadow IT.
What is Shadow IT?
Shadow IT is the cloak-and-dagger term given to a software solution that a company's employees, teams, and business units are using without the knowledge of their IT department.
It most often refers to cloud applications but can also refer to any form of technology spending and implementation that occurs outside of the purview of the IT department.
Every day, employees from all departments are installing unapproved software or using cloud apps to get their work done.
These employees are intentionally bypassing the standards and procedures of their organization, leaving many CEO's and managers asking themselves the same question…
Why Do Employees Use Shadow IT?
The answer is more benign than you think.
First of all, you should know that your shadow IT users aren't intentionally putting you at risk.
Rather, they're trying to use any tools available to get their work done as efficiently as possible.
If the solution they want to use isn't approved by the IT department, or it takes a long time to get it approved, they're going to use it anyway.
Some employees may just feel more comfortable with one program over another and don't want to subject themselves to a lengthy learning curve if they can cheat a bit and get their work done faster.
Now, it is possible for shadow IT to be an asset to your company but before we get into that, you need to know how it can become a serious liability if you don't address it immediately.
Shadow IT Risks
Shadow IT Exposes Your Company to Cyberthreats
According to research firm Gartner Inc., By 2020, a third of successful attacks experienced by enterprises will be on their shadow IT resources.
One principal research analyst at Gartner, Brian Lowans, had this to say about the potential of shadow IT risks:
"Most organizations grossly underestimate the number of shadow IT applications already in use," said Mr. Lowans. "A data breach resulting from any individual BUIT (Business unit IT) purchase will result in financial liabilities affecting the organization's bottom line. Liabilities can be very large due to a mix of costs that include notification penalties, auditing processes, loss of customer revenue, brand damage, security remediation and investment, and cyberinsurance."
Although your employees mean well, by going behind your back and circumventing the standard procedures, they unwittingly expose your company to business email compromise, malware, and other types of IT security threats.
You choose a firewall to keep an eye on packets coming in and out of your network to identify and prevent potential security risks.
Likewise, any piece of software or hardware needs to be carefully inspected within a sandbox environment before it's introduced into your network.
If they're not, you might have to use your disaster recovery plan sooner than you think.
Shadow IT Wastes Time and Money.
Inexperienced and non-IT employees working in marketing, sales, HR, etc. who attempt to install and use shadow IT can incur hidden costs on your company by spending a significantly longer time setting up and managing software that the IT department could've deployed faster and more efficiently.
Shadow IT Harms Employee Cohesion
Eventually, once a shadow IT user begins experiencing problems (because he or she isn't trained to solve IT problems on their own) they have to confront their IT department and ask for help.
This type of interaction would almost certainly lead to animosity between IT and non-IT employees – which would cause a headache for managers at the very least, and a recipe for slower developments, interpersonal conflict, and distrust between departments at the very most.
Blocking Employee Access to Shadow IT They're Already Using Could Put Your Company at Higher Risk
IT personnel are responsible for ensuring that the data employees upload to the cloud are secure and that it complies with security standards.
The risk of an employee using shadow IT is that they're transferring data to and from the cloud beyond the company firewall, which creates opportunities for phishers to swipe that information and use it maliciously.
It's tempting to immediately shut down access to these apps the moment you find out that your employees are using them, but this could backfire in the long-run.
Once one app is blocked, employees may find lesser-known and less-secure cloud apps to use instead.
Shadow IT Solutions
Shadow IT risks are obvious:
Employees using unapproved applications increase your company's vulnerability.
Shadow IT solutions are a little less obvious, and may even seem counterintuitive.
In fact, "solutions" may not be the best word to use when thinking about how to deal with shadow IT.
Instead, you should view shadow IT as an opportunity to improve your employees' productivity.
Here are just a few ways you can harness the power and potential of shadow IT:
Create a Culture of Experimentation and Innovation
Your goal should not be to detect and punish shadow IT usage, but instead, use it to discover better IT solutions than the ones you're currently using.
Think of your employees and Business Units who are using shadow IT as "junior developers" helping to expand their tools, increase their productivity, and make your business more successful.
This means your going to have to create a broad SaaS policy that harnesses and directs innovative thinking, and identifies and implements tools you wouldn't have thought of using.
Audit the risk of each Shadow IT service
Of course, just because a new employee can exercise their freedom of SaaS choice doesn't mean that everything they choose is going to be good.
While you should encourage your employees to test new services, you should ensure that your IT department assesses the risks of each service being used, and then works to standardize the most secure and most used apps.
Create an Ever-Expanding List of Approved Cloud Services and Practices
As your IT department reviews shadow IT solutions, make an ongoing list of approved apps and disapproved ones.
Make the "approved" list as visible as possible to act as a visual reminder to employees of what's acceptable to use within your organization.
Also, make sure to have a fast-acting approval process in place so that employees don't have to wait weeks or even days for an app to be approved or disapproved.
The longer they wait, the more likely they'll just use it anyway.
By confirming whether an app is safe to use or not as quickly as possible, you make it known that you respect your employees' freedom to find new solutions, but make it clear that only apps that are deemed secure can be used freely.
Execute Regular IT Security Training
To make this new culture of shadow IT experimentation most effective, you should provide ongoing IT security training and checklists.
Get everyone in your organization involved in protecting your data, especially when you're allowing them the freedom to try applications that may pose security risks.
Training and regular IT security reminders should help your employees exercise caution when choosing (or not choosing) to use shadow IT.
Beyond Shadow IT Risks and Solutions
There is no way you're going to stop 100% of your employees from using shadow IT.
The only thing in your control is mitigating the risks as much as possible.
The same goes for the rest of your IT security.
You're not going to stop 100% of cyberattacks, but you can make it much harder for cybercriminals to execute a successful breach.
Whether a vulnerability exists within shadow IT or your existing IT solutions, you should have the most up-to-date IT security systems and strategies in place to protect your data from unexpected threats.
If you want to be the most prepared when a hacker targets your organization, then consider working with an IT security company to make your business as impenetrable as possible.
Stop Worrying About IT Risks and Start Upgrading Your IT Infrastructure
Our IT security services can help you mitigate the risks of shadow IT, email phishing, malware, and viruses. We'll advise you on the best policies and security solutions that can meet your demands – striking a balance between performance, protection, and efficiency. You can rest easy knowing that a proven IT security company is helping you secure your business and protect your data.