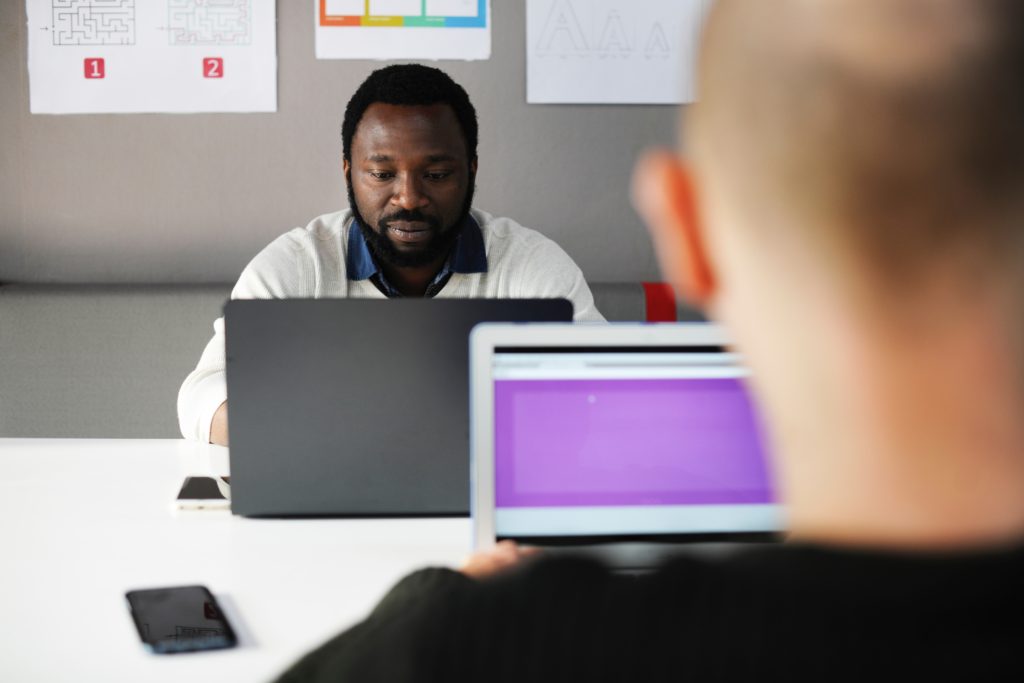 Even if you run a small business, you're still vulnerable to cyberattacks from hackers.
Companies with 250 employees or less were targeted by hackers 31% of the time in 2012, according to Symantec – which is why you need to optimize your small business network security.
Without it, you could lose thousands of dollars or go out of business.
To help you keep your business and your data intact, we'll show you a few tips for maintaining a reliable and secure network.
But first, let's define network security.
What is Network Security?
Small business network security is the combination of hardware, software, policies, and practices used to protect a company's network from unauthorized access.
Essentially, it's everything you do to prevent data loss, prevent phishing, prevent spam, and protect against ransomware.
To help you stop the wide array of IT security threats, here are some tips on improving your small business network security.
10 Tips for Small Business Network Security
Install a Firewall
Choosing a firewall that matches the size and scope of your business is a critical first step towards a secure network.
A network firewall helps to lock down the "ports" that hackers use to infiltrate your organization and steal your data.
With a strong firewall, you can deter opportunistic hackers looking for a weak target.
Setup a VPN
Setting up a VPN is a crucial second step to setting up a firewall.
A VPN allows you to log into your network and access the internet through an encrypted tunnel that hides your activity and data from anyone trying to spy on you.
This is especially useful if you allow your employees to work remotely since there are many remote access risks that a VPN helps to mitigate.
Install Antivirus Software
Antivirus software is essential in today's computing environment.
It helps you get rid of adware, malware, and viruses – all of which are used by savvy hackers to breach your network to cause further damage.
Also, since most employees don't always adhere to safe computing practices – thereby putting your system at higher risk for infection –  an antivirus software can detect and prevent any malicious programs before they're installed on your machines.
Update Your Firmware
Firmware security is currently weak and dangerous. While improvements have been made, developers have a long road ahead of them if they want to make firmware as secure as other aspects of a computer.
According to Xeno Kovah and Corey Kallenberg in a report from Wired, many BIOS share some of the same code, which allowed these 2 researchers to uncover vulnerabilities in 80 percent of the PCs they examined, including ones from Dell, Lenovo, and HP.
If you don't want your firmware failing your small business network security, then your best is to employ a policy of looking for updates and updating your firmware to the latest version as quickly as possible to close security holes and ensure proper functioning of your hardware.
Implement Penetration Testing
IT penetration testing, also known as pen testing, is the process of methodically hacking into your own system to expose as many vulnerabilities as possible, from multiple vantage points.
Perform a network test to expose vulnerabilities in your host network and network devices.
By the end of the test, you'll receive a report with all the problematic access points in your system, and suggestions for hardware and software improvements you may need to upgrade your security.
Train Your Employees
Kaspersky conducted a study on more than 4,000 businesses from 25 countries.
They found that 59% of businesses reported careless or uninformed employee actions as the cause of data breaches, while 56% reported that data breaches occurred because of phishing and social engineering – both of which rely on the end user being uninformed or careless.
You should conduct regular training sessions to review IT security best practices. You should also try to create a culture of cybersecurity awareness.
The more your employees know about their role in small business network security, the safer your organization will be.
Monitor Your Employees
Monitoring employees is a hot-button issue, but it can be highly beneficial:
You can see if any of your employees are engaged in careless behavior

that increases the risk of a successful cyberattack.

You can find out if anyone within your business is an inside threat.
And you can use this data to stop a malicious employee or educate an uninformed one

– mitigating any network security risks.
Backup Your Data
Sometimes, the unthinkable happens and you do get attacked, and your data does get stolen.
If that were to happen, there would be only one thing that could save you:
Backed up data.
You should be backing up your data every single day for optimal protection – every week at the very least – and the data should be stored offsite in a fireproof, floodproof, and locked facility.
Develop a Data Recovery Plan
Now, backing up data should be one part of a larger disaster recovery plan (DRP).
Developing a DRP is one sure-fire way to prevent major damage in the case of a network breach.
It should have procedures for different kinds of attacks and disasters, and a mid-level manager or IT manager should be responsible for its creation, storage, and retrieval during emergencies.
Of course, every employee should be assigned some job duties, and you should test your plans regularly to make sure they're sound and effective.
Outsource your IT
It's hard to deny the benefits of outsourcing IT.
An in-house IT staff could cost you considerable amounts of money, and require a significant amount of time to vet and hire the most qualified applicants, while a 3rd party IT provider will give you a set monthly fee, allowing you to know exactly what you're spending your money on without worrying about fluctuations in cost.
They can remotely manage your servers and respond to emergencies before you even know there's a problem.
The biggest benefit of outsourcing your IT provider is that they take on the responsibility of hiring and training the best IT security people to get the job done, so you don't have to.
They also have the resources to monitor your systems and detect threats 24/7.
If you're worried about your small business network security, then outsourced IT can provide you with the same or better level of efficiency, expertise, and dependability that Enterprise in-house IT staff provide.
If you're serious about your organization's network security (and you should be), then we can help provide you with the level of IT security you're looking for.
Affordable and Scalable Small Business Network Security
We'll match your security requirements with your budget to give you the highest level of protection at the best price. From firewalls to threat detection to infrastructure management, we'll handle your requests and respond to your needs as quickly as if we were in the office next door.
Contact us for your free consultation today to learn more!
---
Also published on Medium.