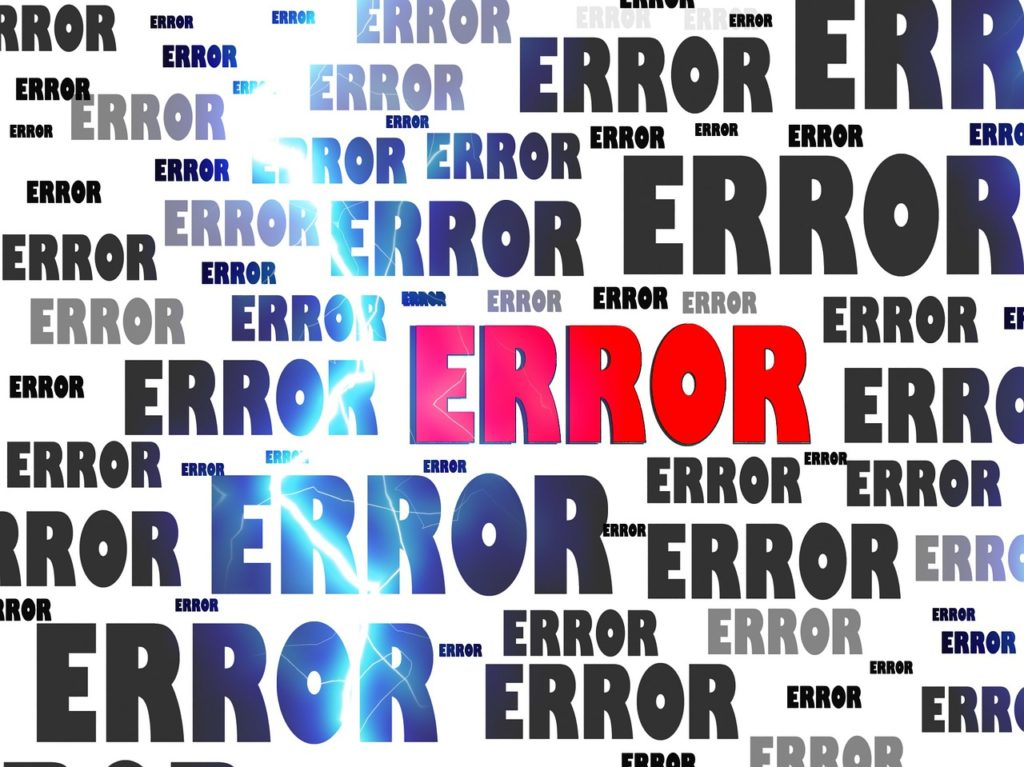 Picture this: you sit down at your desk with a fresh cup of coffee, enjoying the sound of heavy rain hitting the window, ready to put the final touches on your next big proposal.
You go to print the document when suddenly your computer shuts down. The lights turn off. You hear the rest of your team loudly complaining outside of your office.
A wide-area power outage has struck and you're left scrambling to figure out what to do next.
Remember that disaster recovery plan you created years ago and never tested, never updated, and haven't thought about since?
Oh, that's right, yours is one of the 2 out of 5 of companies who never commit their plan to paper.
In fact, you might even be 1 out of the 5 companies that never test their plan, whether you've documented it or not.
And if you have happened to perform a test or two, most likely you fall into the 65% of companies that FAIL their own disaster recovery plan.
But you'll be fine anyway, right?
This is just one small emergency, how bad can it be?
The Full Cost of a Failed Disaster Recovery Plan
Power outages can last anywhere between a few minutes to a few days, so maybe you will be fine after all, and maybe you won't.
But whether it's a power outage or some other disaster that brings your systems down, IT research firm Gartner found that on average large corporations experience 87 hours of network downtime a year.
And according to Channel Insider, the average cost of data center downtime across industries was approximately $5,600 per minute.
Furthermore, CA Technologies surveyed 200 companies across North America and Europe in order to calculate the losses incurred from an IT outage.
They found that more than $26.5 billion in revenue is lost each year from IT downtime. That means roughly $150,000 is lost annually for each business.
Unfortunately, money isn't the only loss during downtime.
Without adequate protection:
You could

permanently lose sensitive and valuable data

.

Clients and customers could lose trust

in your organization.

Investors will doubt your longevity

in the market.

Your

reputation can be spoiled

.

And worst of all,

you could go out of business

.
According to Aveco, when disaster strikes, 80% of companies that don't have a disaster recovery plan will fail in just over a year, and 43% won't even re-open.
All of which makes one thing abundantly clear: whether you've acknowledged it or not, IT downtime can be a huge expense for your business.
Now remember, our example above was just a power outage, and maybe you're still thinking that's not so bad.
But remember, disasters come in many more forms, like:
Fires
Flooding
Earthquakes
Chemical Spills
Viruses
Hardware Failure
That's why your business needs a solid plan in place to handle emergency downtime so that you can recover lost data efficiently, restore power quickly, and regain control of your operations effectively.
3 Tips for Creating a Successful Disaster Recovery Plan
While the following tips assume you've at least gotten started on your disaster recovery plan, they're still a useful starting place if you haven't.
And if you're getting started from scratch, we recommend this free guide from TechTarget.
Let's go over a few key actions you can take to ensure your plan succeeds when disaster strikes.
Get Your Entire Team Involved in the Planning Process
If they don't already, make sure your CEO and other executives understand the full scope, risk, and cost of what can happen if your company doesn't create and regularly test a disaster recovery plan.
Once you have management's buy-in, assign a project manager to oversee your plan's creation and maintenance. This task is usually assigned to a mid-level manager or an IT director.
This person then becomes responsible not only for organizing and developing your company's plan, but once it's in place, they'll also oversee ongoing testing to understand what's working and what isn't, as well as implement any necessary changes.
Your plan manager should also create a full report for all employees, so they understand what's expected of them in the case of a disaster. Everyone needs to be on the same page for your plan to run smoothly when an emergency occurs.
Identify Your "Critical Loads" and Set Up Alternative Power Sources for Them
Of course, ideally you want to maintain power for all your systems, but realistically there are a few critical systems which you'll absolutely need to keep running during a disaster to mitigate data and financial loss.
Examples include:
Critical computing systems
LAN/WAN and other network devices
PBXs
Production and/or security equipment
The most common alternative power source is an uninterruptible power supply or UPS.
Also known as "battery backups," they're usually able to provide power for about an hour during an outage to allow your IT personnel to safely power down your critical infrastructure.
To maintain higher loads or extended your operating time, a backup generator is your best option.
By providing alternative power to your critical loads, you can prevent major data losses and protect your company's profits.
Test, Test, Test
We've already pointed out that 65% of companies fail their own tests. If you don't test your plan, you're putting your business at risk.
To ensure you're covered in the case of an actual disaster, we recommend running a test at least every quarter; monthly is better, if possible.
Now, we know it can be costly to interrupt normal operations to run a deep disaster recovery test.
But with the right equipment and procedures in place, it's possible to sandbox your tests to avoid this, meaning your tests are run in an isolated and controlled environment that won't interfere with your business.
After testing your plan, make sure you've identified any vulnerabilities and strengthen them. And continue to regularly test and refine your plan to maximize the response time from your team and minimize the damage caused by a disaster.
Is Your IT Infrastructure Ready for Disaster?
The key takeaway here is that a disaster can and will strike when you least expect it. If your business is unprepared, you stand to lose tens if not hundreds of thousands of dollars, as well as irreplaceable business data and scores of customers.
So ensure you're prepared for the worst by putting together a comprehensive disaster recovery plan.
While some companies can create a workable plan themselves, most rely on professional disaster recovery services to design an optimal plan that lowers risk and minimizes costly downtime.
Will Your Disaster Recovery Plan Fail or Succeed When You Need it Most?
Contact us today for your free consultation to discuss how we can help secure your data, protect your profits, and safeguard the future of your business with our Disaster Recovery Planning services.

---
Also published on Medium.